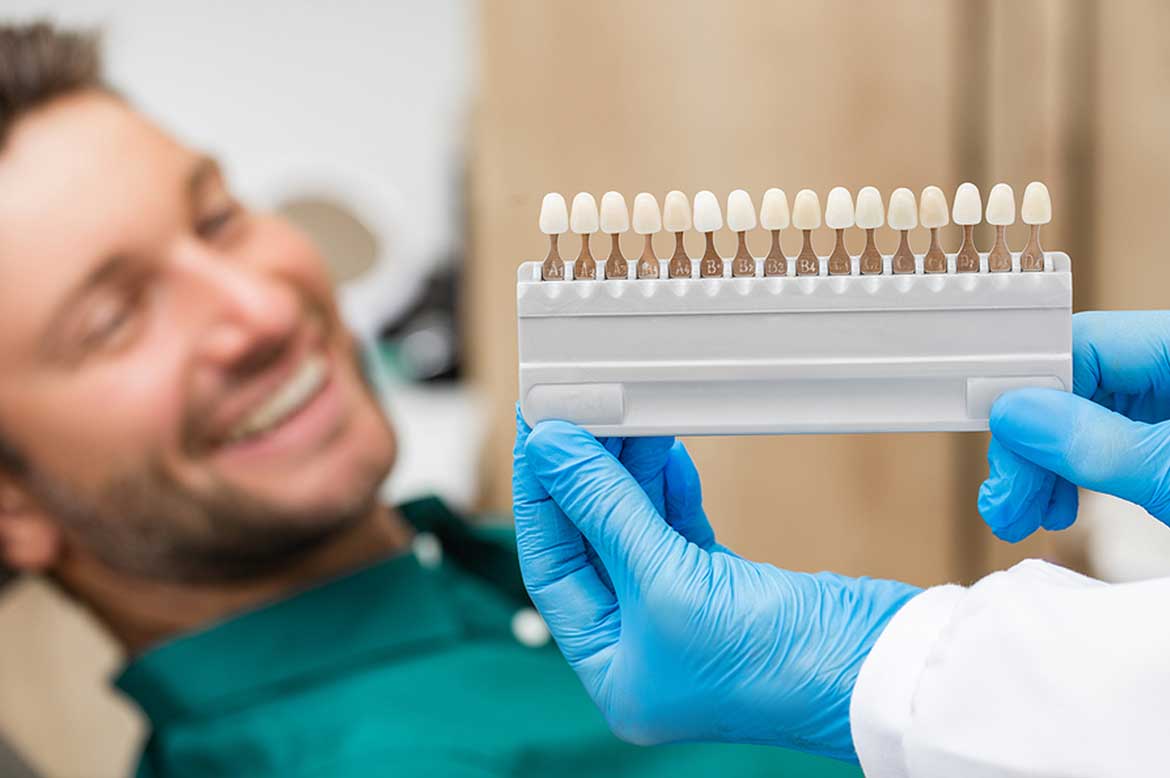 Veneers are a natural-looking cosmetic treatment to enhance your smile
When you have healthy, stable teeth, but don't like the way they look when you smile, it's possible to change their appearance without having to fully cover them with a restorative crown. Esthetic dental veneers provide dramatic results to enhance your smile.
Choosing to get cosmetic veneers can help you feel free to smile more often, talk to people you don't know, and even boost your overall confidence in social or professional settings. Being comfortable with the way your smile looks affects just about every aspect of your personal life.
Veneers can be applied to one or several teeth for any of the following esthetic reasons:
Correct gaps between the teeth
Balance uneven lengths
Improve slightly misaligned teeth
Cover discoloration
Restore chipped teeth
Align teeth that are slightly crooked
Change the size or shape of the teeth

Typically designed in a dental laboratory, veneers are made of a thin shell of porcelain that is bonded to the tooth surface, creating a strong, beautiful, long-lasting restoration.
What to Expect
Most veneer cases begin with a consultation and exam. We'll discuss your goals, concerns, and the enhancements you would like to make. From there, we'll be able to review which esthetic services are most appropriate — such as veneers, whitening, aligner therapy, etc. — and create a customized plan.
For more complex cases, we may recommend a pre-treatment diagnostic wax up or a digital smile design mock-up. This preliminary modeling allows you to preview the veneer design proposed by our ceramists so that it's easier to envision what your final results will look like.
When you're ready to move forward, we'll schedule a preparation appointment where a thin layer of enamel is buffed away and an impression taken of your teeth. You'll wear a set of temporary veneers while your permanent ones are designed at our lab. About two weeks later, you'll return to have the ceramic ones bonded onto your teeth.




Information provided courtesy of the Kois Center