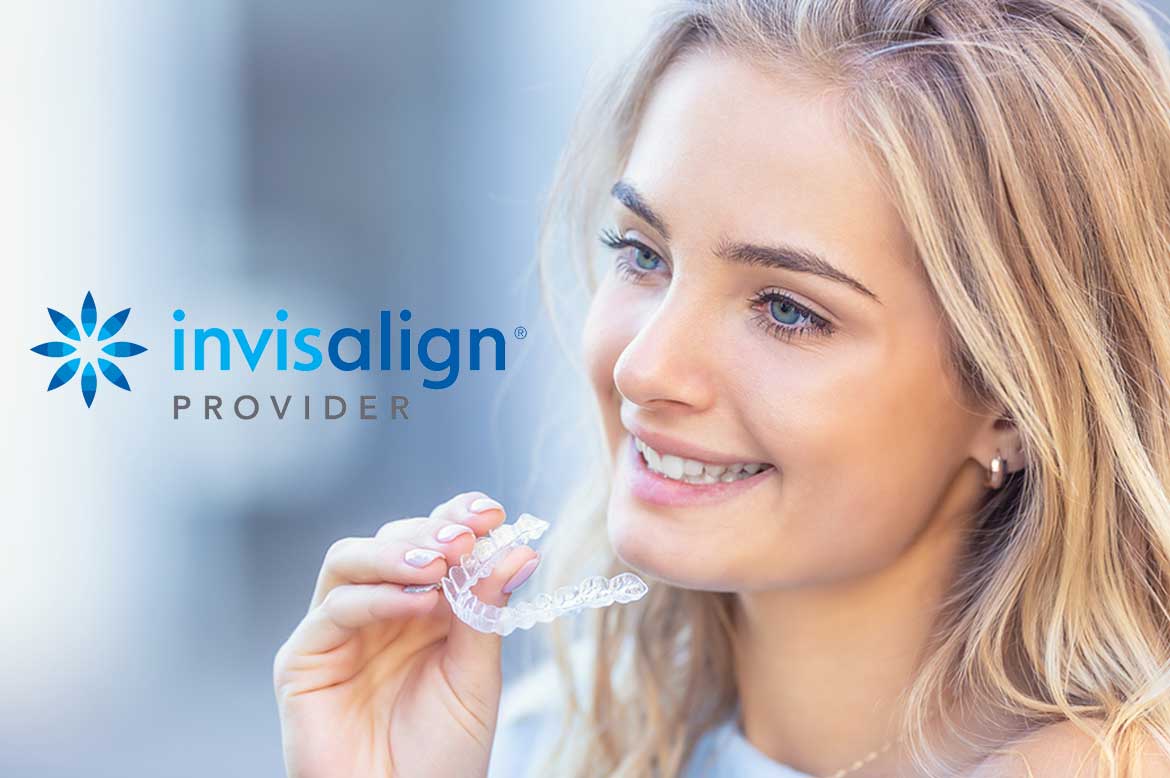 Invisalign® takes a modern approach to straightening teeth
Invisalign® Treatment is a wonderful solution for adults and teenagers who want to straighten their teeth without having to wear metal braces. Our doctors plan out the appropriate, ideal tooth alignment. A series of custom made clear plastic aligner trays are worn, permitting gentle movement of the teeth and creating a beautiful, healthy smile. You simply switch to a new set of aligners approximately every week, until your treatment is complete. You'll achieve a great smile with minimal interference in your daily life.



Improving health, function, and longevity
Invisalign therapy is an excellent tool to improve the health, function, and longevity of your teeth and smile, addressing crowding, malpositions, imbalances, crooked teeth, and more. Putting the teeth in the right spot before restorative and cosmetic dentistry reduces the need for other dental procedures, allows us to preserve more natural tooth structure, and decreases the risk of failure or fracture in future restorative work by improving the way the bite fits and functions.